Contact me if you want to buy one of these useful devices. EU TAX Invoice possible.
JTAGulator
On-chip debug (OCD) interfaces can provide chip-level control of a target device and are a primary vector used by engineers, researchers, and hackers to extract program code or data, modify memory contents, or affect device operation on-the-fly. Depending on the complexity of the target device, manually locating available OCD connections can be a difficult and time consuming task, sometimes requiring physical destruction or modification of the device.
JTAGulator is an open source hardware tool, created by Joe Grand / Grand Idea Studio, that assists in identifying OCD connections from test points, vias, or component pads on a target device. You can buy working board here or the pcb at the cost of production.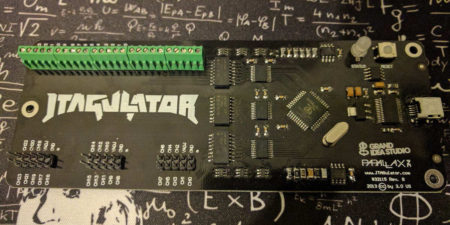 JTAGulator Assembled 750PLN/185EUR (+VAT TAX)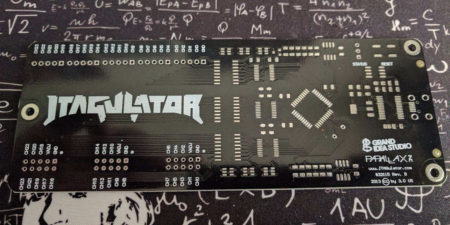 JTAGulator PCB only 128PLN/32EUR (+VAT TAX)